Stationary
Stationary
We can make anything!!
Invitations/Order of Service/Day/Menus/Thank you notes/RSVPs...
We do not have set designs - tell us what you want and your budget and we will make it work. Embossed designs available.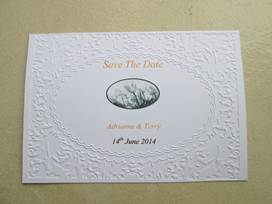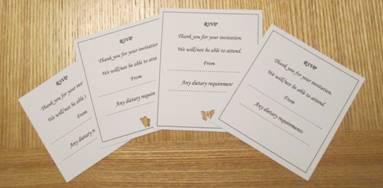 Prices start from £10.00 for 25 for a basic design of anything
(£7.50 for 25 RSVPs)
Take a look at our Stationary Packages.
To purchase please email or phone using the "Contact Us" link