Candy Cart
Candy Cart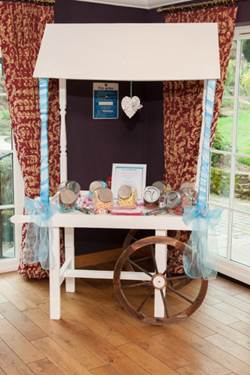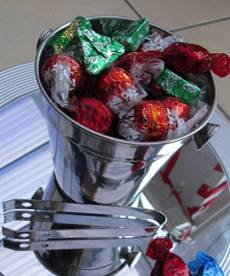 A fantastic novelty that children (and adults!) will love.
The Candy Cart has been custom made for HWH. It is lightweight and portable and can be quickly and easily put together.
Includes:
Candy cart
Selection of quality glass vases, metal buckets and/or jars with lids (Up to 10)
Selection of sweet tongs and scoops
Sweet bags
Personalised sign in a frame
Decorated in any colours/design
NOTE: We DO NOT supply sweets.
£75.00 for all of the above
Additional jars and vases can be hired if required.
If you would like to hire just the cart or just the glassware please contact us.